TEXAS ACCESSIBILITY STANDARDS | TAS
Plan Reviews and Inspections.
PLAN REVIEW
At RDC we have the resources, skills, and certifications required to be your preferred registered accessibility specialists in the state of Texas.  Special emphasis is placed upon the plan review process through early involvement.  By being a part of the accessibility team in the early planning stages we can be a consultative resource making the remainder of the inspection and review process go more smoothly.  The preliminary involvement with the project causes the final review to be more of a formality. We provide clear and informative reports tailored specifically to the scope of each project. The plan review is the single most important element of ensuring a compliant post construction site inspection. Recent changes from the Texas Department of Licensing and Regulation Architectural Barriers Program refined the roles in the process. As a service to the clients, most design professionals traditionally began the process to align with the requirements of their professional licenses. The responsibility of the plan review submittal now relies solely on the building owner or a designated agent assigned by the building owner.  If a Designated agent is assigned by the building owner, an "Owner Designation Form" (AB043) must be completed for each project.  The design professional has a separate form for submittal to meet with their licensing requirements. Any and all of the documentation of the plan review process will be addressed to the owner or designated agent and copied to the design professional.
INSPECTIONS
Working closely with the building owners and their representatives to provide professional inspection services that comply with state regulations and provide peace of mind that costly issues are avoided early in the review process is our goal. Clear and informative reports with each inspection include digital photos when necessary so concerns can be easily understood. During the inspection follow up process, we will provide technical assistance and consultative support as needed we remain a part of the process throughout. Recent changes from the Texas Department of Licensing and Regulation Architectural Barriers Program have refined the responsibility of the roles of each party involved in the process. To eliminate any confusion, the inspection process must be initiated by the building owner or designated agent by completing an inspection request form. If a designated agent is assigned by the building owner, an "Owner Designation Form" (AB043) must be completed for each project. No inspection can take place without the "Request for Inspection" form (AB041). An additional form showing proof of inspection must be completed at the time of inspection. These changes will ensure that the building owner is informed on what is occurring at the property at all times.
SUBMISSION PROCESS
PLAN REVIEW SUBMISSION
To complete the Plan Review Process, the following information must be submitted. All forms listed may be downloaded from the bottom of this page including a Submission Transmittal Form:
REQUEST FOR INSPECTION
Submit the completed "Request for Inspection Form", or a written request to complete the inspection. The RAS must have the file prior to performing an inspection. If the RAS does not have the file, a copy of this request along with a File Request Form prepared by the RAS will be sent to the file holder to obtain the file.  To avoid any delays Steps 1-3 in the Plan Review Process above should be completed in advance. ** Projects prior to December 1, 2018 will require a Completed "Request for Inspection" form only. A written request is not acceptable.**
Once the file is received we will contact the appropriate person to schedule the on site inspection.
At the time of inspection the RAS will complete a "

Proof of Inspection

" form. A copy of this form will be sent to the building owner.
A detailed report of the findings during the inspection will be forwarded to the building owner.
Any subsequent action will be noted within the report.
Est. Construction Cost

Plan Review Fee

Inspection Fee

Project Filing Fee*
(If Applicable)

50,000 – 199,999.99

$330

$440

$200

200,000 – 499,999.99

$415

$495

$200

500,000 – 999,99.99

$600

$650

$200

1,000,000 – 4,999,999.99

$660

$715

$200

5,000,000 – 9,999,999.99

$800

$825

$200

10,000,000 – 14,999,999.99

$850

$850

$200

15,000,000- 24,999,999.99

$1,045

$1,045

$200

25,000,000- 49,999,999.99

$1,200

$1,200

$200

50,000,000- 74,999,999.99

$1,850

$1,850

$200

75,000,000- 99,999,999.99

$2,500

$2,500

$200

100,000,000- 199,999,999.99

$3,300

$3,300

$200

Estimated Construction Cost greater than $200,000,000.00 contact us for fee
*Filing Fee – TDLR State Fee = $175.00 plus RDC Administrative Fee = $25.00, Total = $200.00
For travel fee see the Travel Expense Zone Chart
**Hourly rates based on $150.00 per hour**


Late Project Filing Fee (paid to TDLR)

$300

State Lease Inspection (no construction)

$225 per lease

Variance Application Fee  (paid to TDLR)

$175 each

Variance Appeal Fee  (paid to TDLR)

$200 each
FORMS
Download TDLR forms required for TAS project administration.
---
AB005 Project Registration (98KB PDF)
AB013 Variance Application – Completed Project Registration Form (AB005) must accompany Variance Application (35KB PDF)
AB041 Request for Inspection (48 KB PDF)
AB042 Proof of Submission Form (37 KB PDF)
AB043 Owner Agent Designation (23 KB PDF)
RDC Travel Expense Chart (37KB PDF)
RDC Project Submission Form (356KB PDF)
Owner Agent Form (34 KB PDF)
Helpful Information
Access the latest TDLR and ADA regulatory information.
---

Texas Department of Licensing and Regulation / Architectural Barriers
www.license.state.tx.us/ab/ab.htm email:TechInfo@tdlr.texas.gov
http://www.tdlr.texas.gov/ab/2012TAS/2012tasComplete.pdf
---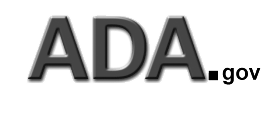 ADA Guidelines
www.ada.gov/stdspdf.htm
New or Proposed ADA Regulations
---